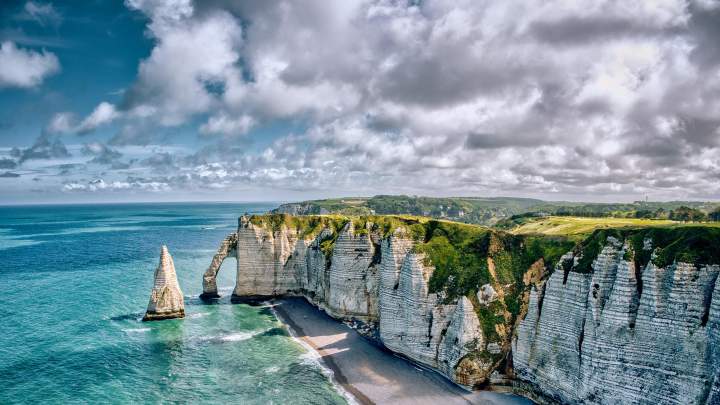 One of the most famous sights in Upper Normandy is the white cliffs and three natural rock arches of Etretat. It is well-known as a popular day-trip destination.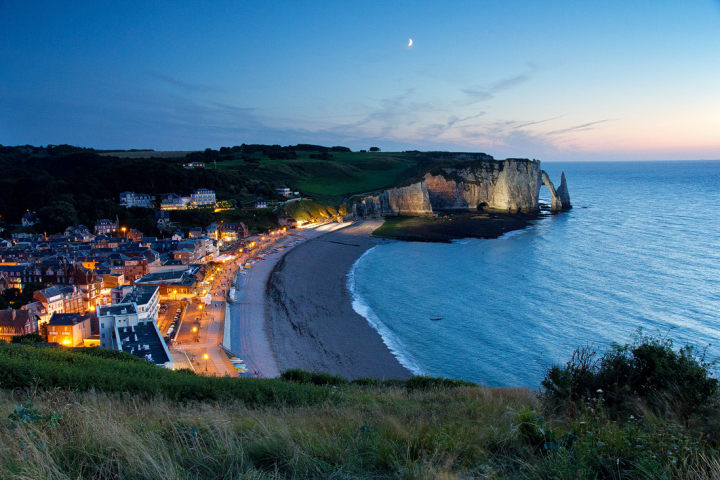 Etretat is famous for its three natural arches and white chalk cliffs towering over the Atlantic Ocean. These natural wonders are opened to the public for free same as the white pebble beach. The old town has beautiful scenery too and makes Etretat become a popular place to visit.

The seaside resort town of Etretat is famous for its natural arches, which can be seen from the seaside boardwalk and white shingle beach. The town is located on the English Channel in the Seine-Maritime Department of Haute Normandie. The cliffs of Etretat are easily climbed by steep paths, as it is a natural attraction, safety railings are far and few, and care should be taken especially when traveling with small children. (Although young people seem inclined to take the most ridiculous risks here.)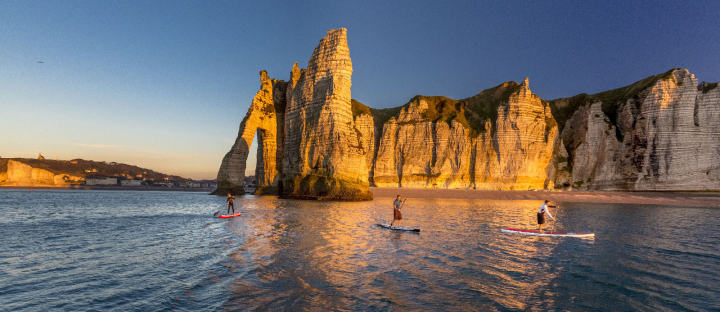 From the beaches and boardwalks of the White Cliffs of Etretat, visitors can effortlessly see two natural arches, the third and largest of which cannot be seen in town. To the southwest (left when facing the sea) are Falaise Aval and Aiguille (and the larger arch of Manneporte), and to the northeast (right) is Falaise Amonte. These natural arches were originally formed by an underground river running parallel to the current coastline, but the sea has further enlarged them.
SHARE


Slide up to see the next article