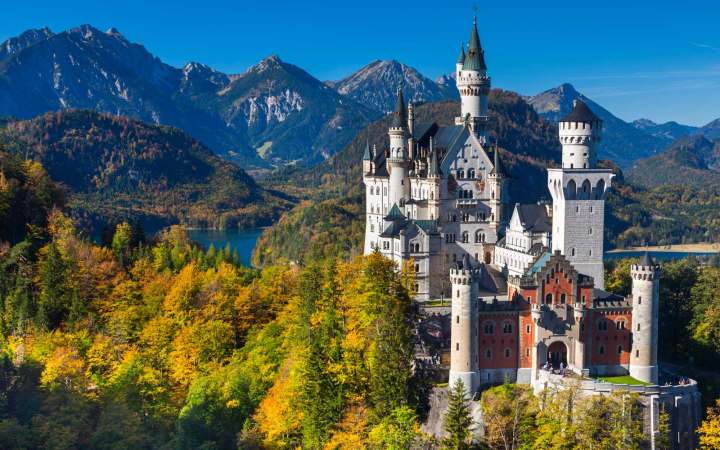 There is no place in the world more like an animated cartoon screenshot than Neuschwanstein Castle. Every corner of the Neuschwanstein Castle (Schloss Neuschwanstein in German) looks like they've been copied and pasted straight from the classic fairy tale. However, the story behind this splendid palace is not so dreamlike.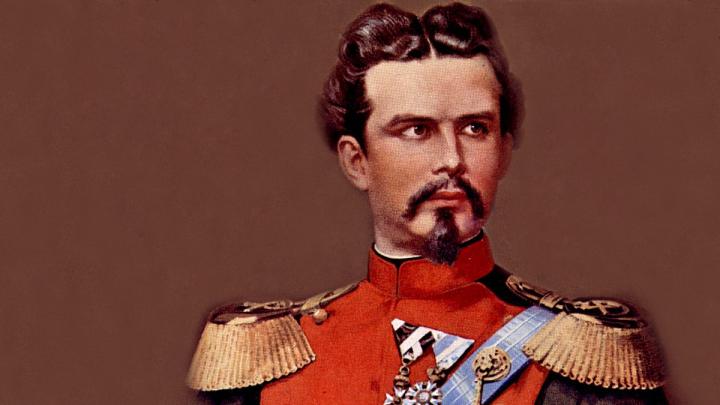 Two years after Austria and Bavaria were conquered by Prussia during the Austro-Prussian War, Ludwig II was completely stripped of his power. He commissioned the splendid cliffside castle and quickly retreated here, a private fantasy world surrounded by ornate castles, where he can fulfill his sad dream of becoming a true sovereign king.
However, he never witnessed the completion and died in 1886, the castle only had 14 finished rooms at that time. In 1892, the tower was finally completed. He didn't have the intention of opening the castle to the public, perhaps to preserve its mystery. But within weeks of his sudden death, the magnificent castle opened to the public and quickly became one of the area's most popular attractions.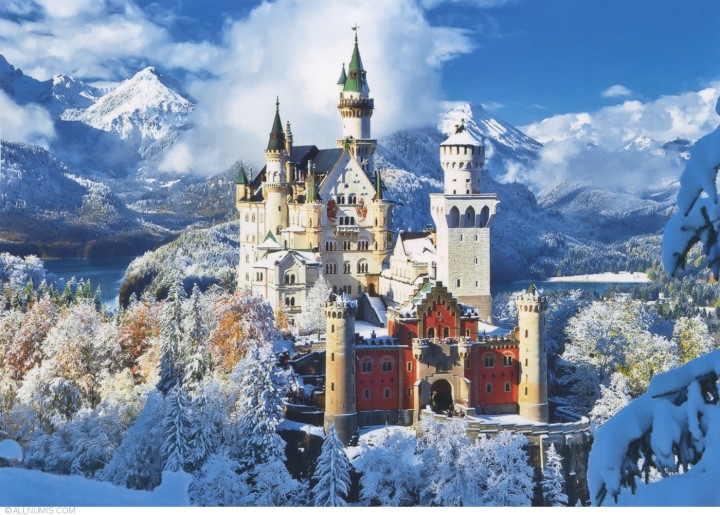 Visitors to Neuschwanstein Castle need to go to the village of Hohenschwangau where the ticket office is located. Although Neuschwanstein Castle is not particularly tall, its tallest tower is 213 feet. But the castle's clinging to a mountain peak makes the silhouette given to it look very imposing. With its white limestone exterior and dark blue turrets, Neuschwanstein Castle is rumored to be the real inspiration for the castle in Disney's classic film Cinderella, released in 1950. After all, the similarities are striking.
SHARE


Slide up to see the next article