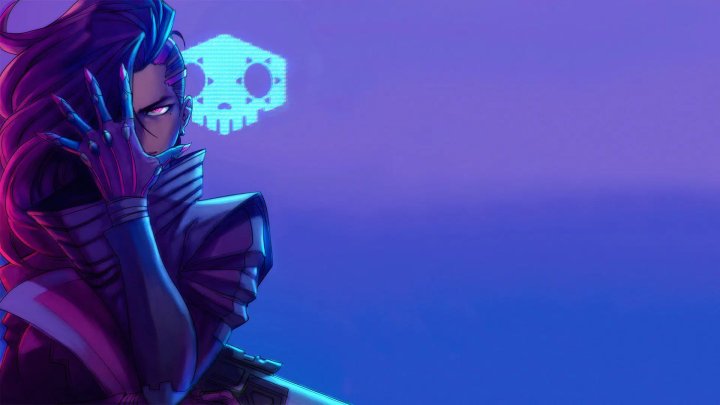 Sombra is a fictional character whose real name is Olivia Colomar. She appeared in Blizzard Entertainment's first-person shooter game Overwatch and its related mediums, and Sombra is also the subject of an invasive virtual reality game (ARG). During the game's public beta phase, clues about Sombra appeared on the map Dorado (a fictional town in Mexico). The invasive VR game lasted through November 2016, spanning multiple platforms and media including official Blizzard videos, Battle.net forums, websites representing fictional entities in the Overwatch universe, the game itself, and the Overwatch subreddit.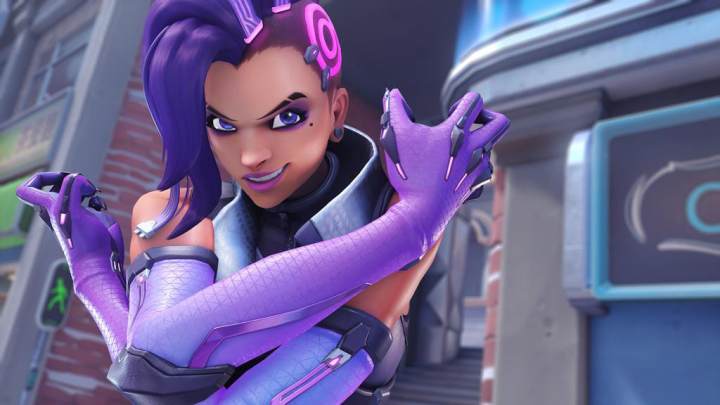 According to leaks on the internal Blizzard developer site, Sombra lost everything during the Omnic Crisis, in which the Omnic droids attempted to destroy humanity. The leaking information also claims she was in Mexico working with the Los Muertos and was eventually recruited by Talon, a villain group that included Reaper.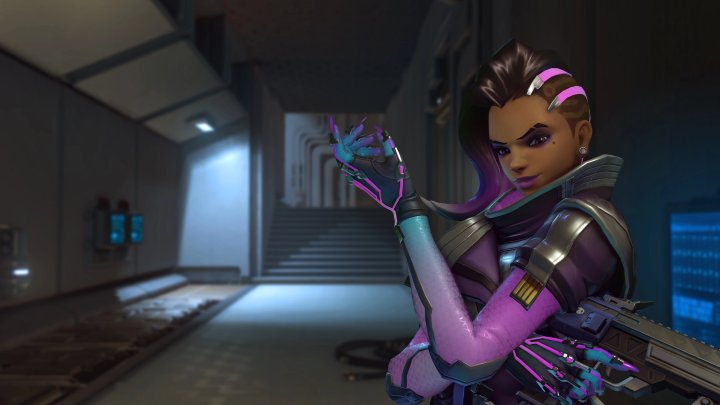 According to lead designer Jeff Goodman, Sombra started out as a hero with hacking abilities. Goodman pointed out that they found in real-world testing that hacking skills alone weren't "very good," and started thinking about building stealth features that included hacking skills as part of a character's abilities. They previously gave Genji the invisibility ability, who could move behind enemies invisibly, stun them and kill them with another skill, but found that this could only be used against out-of-group members, and invisibility was not very playable .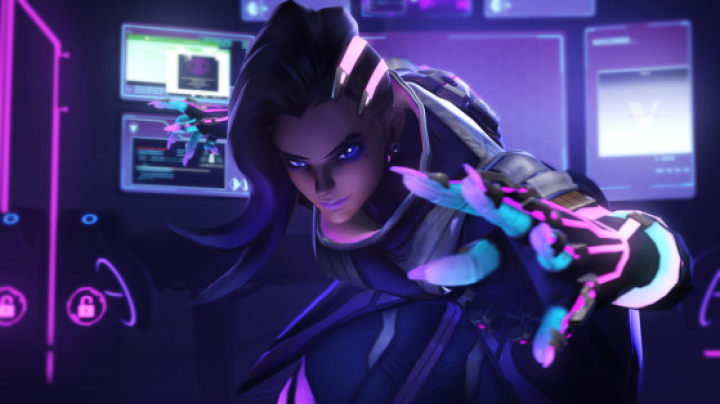 They learned their lesson and gave Sombra a similar stealth ability, but combined with hacking skills so that Sombra could contribute effectively to the team regardless of the opponent's style. Goodman said they were initially hesitant to add skill silencing to the game, knowing that even short-term skill stripping could be a negative reaction from players. However, Ana's successful tests of her sleep-inducing abilities encouraged them to believe that Sombra's hacking skills could be managed in the same way.
SHARE


Slide up to see the next article