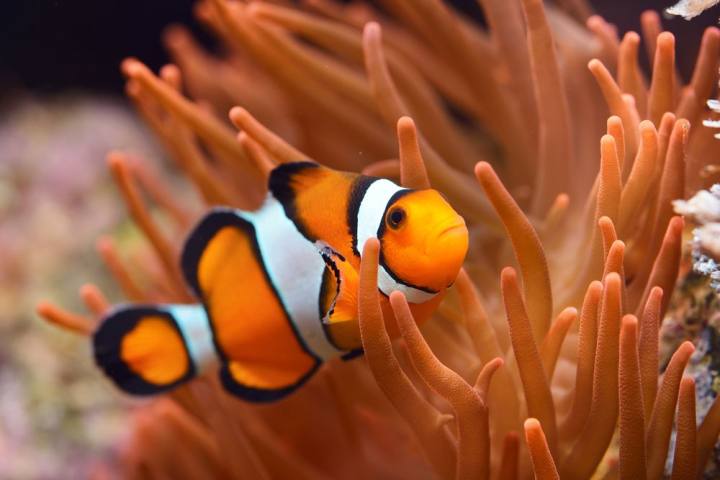 Clownfish is a common name for fish in the subfamily Amphiprioninae, which belongs to the damselfish family, and is a tropical marine fish. About 30 species are known, one from the genus Premnas and the rest from the genus Amphiprion. Clownfish mostly live in waters where the water is clear and well-lit, and the water depth is more than 50 meters. As a tropical ornamental fish, it is distributed in the Pacific Ocean and the Indian Ocean, but not in the Atlantic Ocean.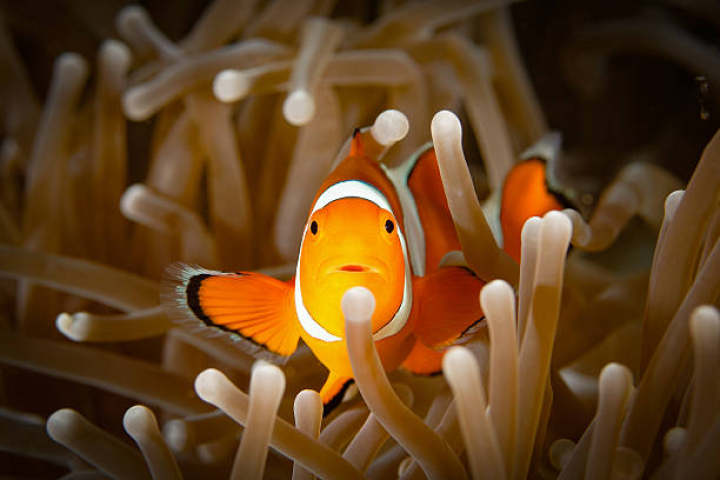 Clownfish and sea anemones have an inseparable symbiotic relationship, so they are also called Anemonefish. Although there are more than a thousand species of anemones in the world, only about ten species coexist with clownfish. The sea anemone with cnidaria provides shelter and protection, while the clownfish cleans up the parasites, necrotic tissue and organic and inorganic waste from the sea anemone. These things are also the food source of the sea anemone, forming a mutually beneficial relationship.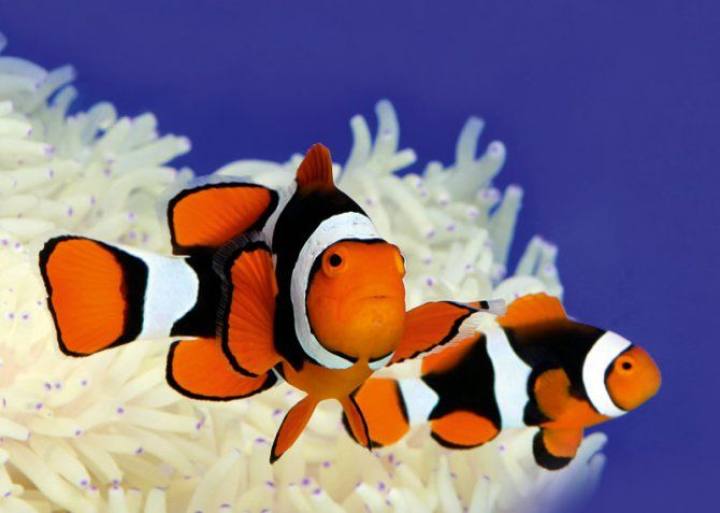 Clownfish have a layer of mucus on their skin, which can also protect themselves from sea anemone stings, but without this layer of protection, it is still possible to be attacked by sea anemones. In terms of reproduction, clownfish have a sex-shifting trait called sequential hermaphroditism. In a group of clownfish, the largest one is generally transformed into a female, but after finally becoming a female, it cannot become a male. During production, eggs are usually laid on a flat reef surface and hatch at night. Clownfish do not exist in the Atlantic Ocean.
SHARE


Slide up to see the next article