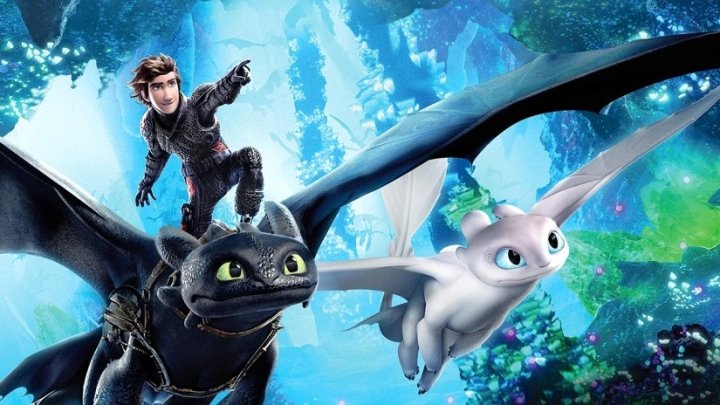 Hiccup is the son of the Viking chief Stoick on Berk Island. The island where he lived was often invaded by dragons, who plundered food for the purpose, and the resistance of the Vikings also led to dragons attacking the village. Hiccup is the apprentice of Gobber, a blacksmith on the island. He has a good skill in blacksmithing, but he has no talent for slaughtering dragons. He often does a disservice in the battle with dragons.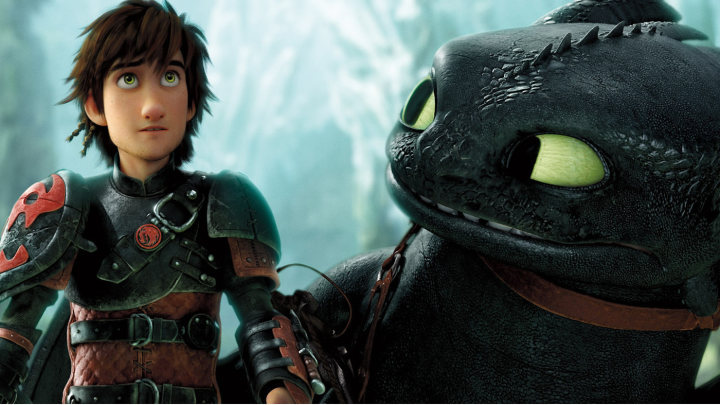 That night, Stoick, at Gober's suggestion, ordered Hiccup to take part in a dragon slaying training course taught by Gober himself, along with the other young Vikings. At the same time, Stoick himself led a Viking fleet, intending to set out to find the dragon's lair, in order to destroy them and get rid of future troubles. After Hiccup heard that "Dragon is very sinister, kill anyone who sees it", he returned to the canyon where he found the Night Fury and thought about the correctness of this sentence. He found that the dragon was still trapped in the canyon because it lost half of its tail after being hit and fell, preventing it from flying properly. So, Hiccup decided to communicate with the dragon, observe and tame it, and gave it a name - Toothless.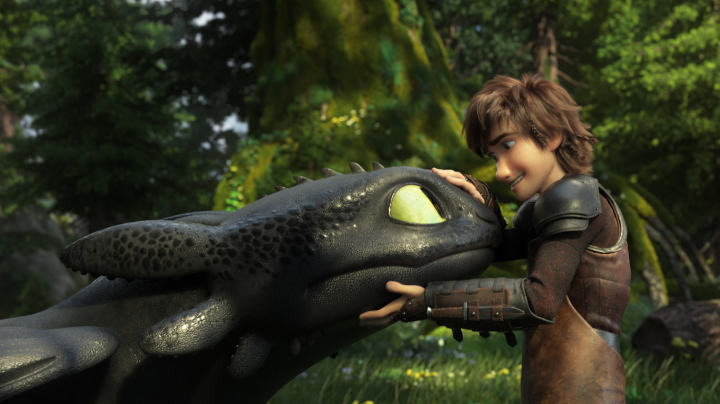 Hiccup even made an auxiliary tail to attach to the toothless tail. The first time Hiccup rode a dragon, he was very embarrassed. He was dragged into the air by the dragon as soon as the tail was installed. Hiccup secretly controlled, and the Night Fury completed a smooth flight. But Ye Fury notices Hiccup riding on his tail and throws him into a pond where Night Fury loses control and falls into the pond.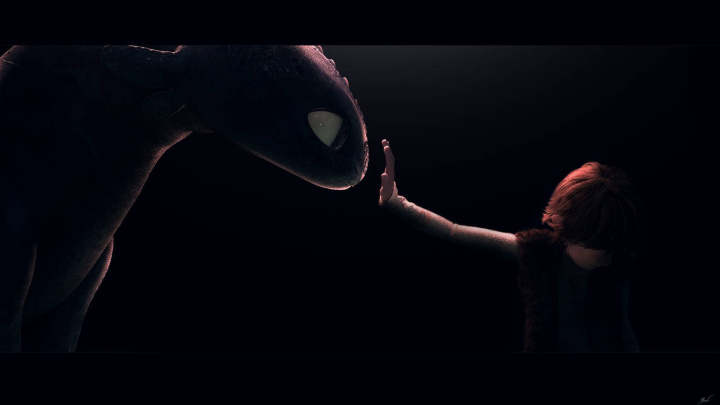 This flying experience made the Night Fury aware of the possibility of returning to the blue sky by cooperating with people. Hiccup continued to improve in the subsequent interactions, adding saddles, control pedals, and hooks. The cooperation with Toothless has also progressed by leaps and bounds. Hiccup also noticed that Toothless is afraid of eels, likes to tickle and dizzy when scratching his chin, likes dragon grass, and loves chasing light spots. Using this knowledge, Hiccup has made amazing progress in his dragon-slaying training sessions. Through interaction and observation with Toothless, Hiccup learns how to control various types of dragons.
SHARE


Slide up to see the next article