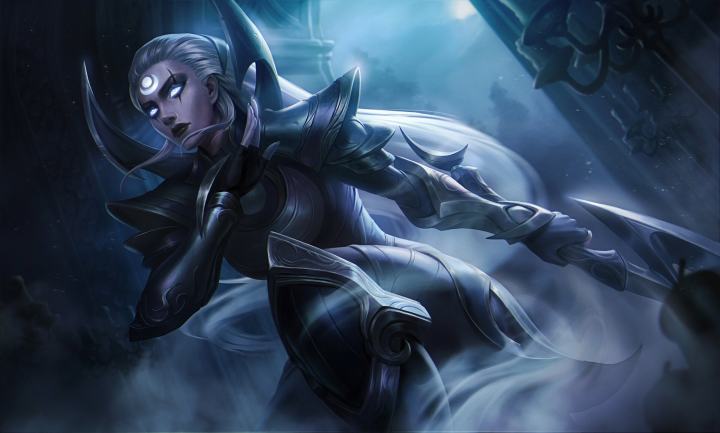 In League of Legends, Diana is an unyielding incarnation of the Moon Power, who embarks on a dark crusade against the sun-worshiping Sun Clan. Although she had tried to seek her ethnic identity, years of futility had reduced her to an unhappy, resentful warrior. Now, she has a terrifying ultimatum for her foes: fear the brilliance of the moon, or die by her crescent blade.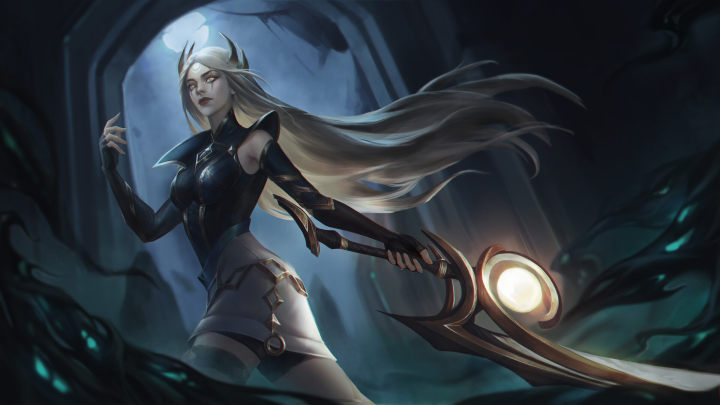 Although born of the Sun Clan, Diana's inquisitive nature puts her at odds with her brethren. She always finds guidance and comfort in the night sky, and questions the sun's dominance in her society. The elders of the Sun tribe would only respond to her many interrogations with ridicule and punishment. Diana was still convinced that no matter what, she would find the miracle of the Moon Power, and the elders would be convinced.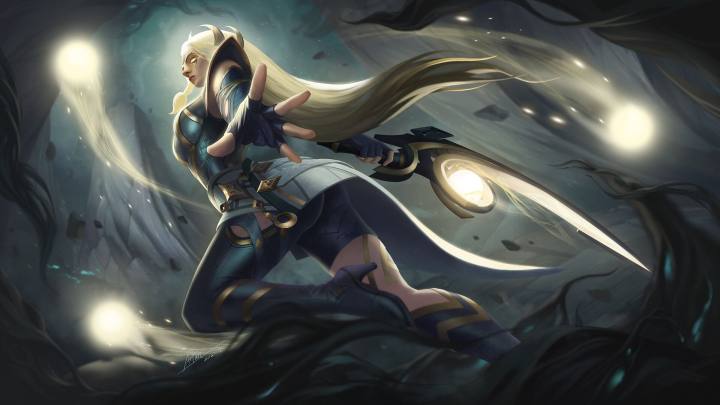 For years, she studied the Sunclan texts alone, until she discovered an encrypted message hidden in an ancient tome. The clue led her to an isolated valley on Targon, where she dug up the entrance to an ancient sealed temple. Among the ruins, she found a gorgeous armor and a beautiful crescent blade, both of which were engraved with the charm of the moon.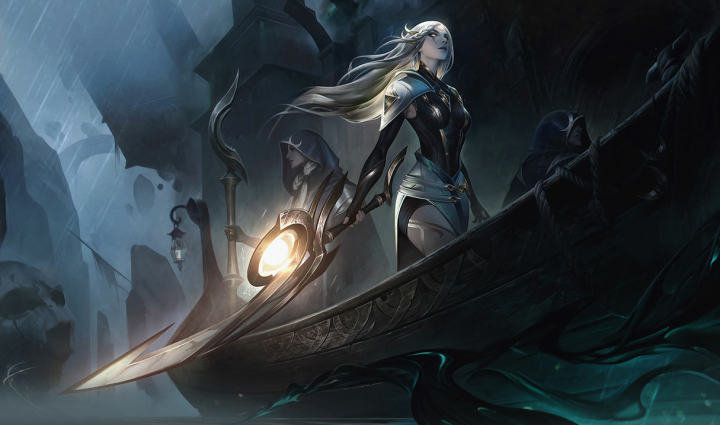 Diana put on the outfit and went back to the Sun Clan elders that night. These treasures, she claims, prove that others once worshipped the moon as much as she did. To her horror, the elders were incensed by her remarks. They declared Diana a heretic and sentenced her to death. Diana's grief and disappointment overcome her desire for approval as the elders prepare to execute her. She turned her eyes to the sky and begged the moon for strength. After feeling an unnatural surge of energy, Diana broke free from her restraints, raised her ancient sword, and slaughtered the elders. Now, Diana, driven by dark beliefs, is determined to destroy all those who do not recognize the power of the moon.
SHARE


Slide up to see the next article