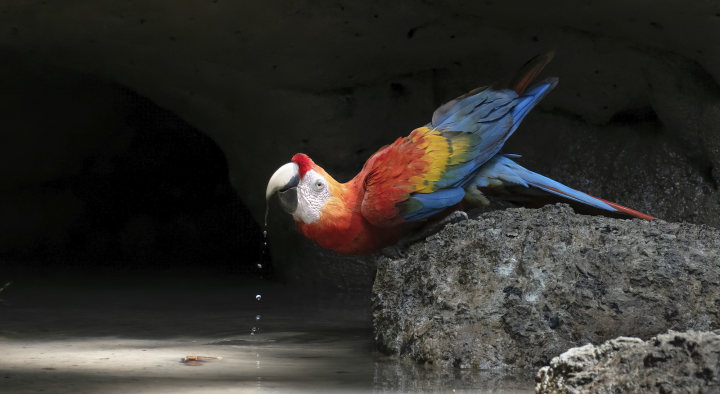 Macaws are native to forests, especially rainforests in Mexico, Central and South America. Macaws often travel in groups of up to 30. They are similar to other parrots in that they use their claws to grab food and use their beaks to crack hard husks. Most wild macaws are on the verge of extinction, so some species have begun to be raised in captivity. Wild macaws generally live 30-40 years, while captive macaws can live up to 60 years.
Most wild macaws are endangered, 5 of them are extinct, Spix's Macaw is likely to be extinct in the wild, and the pale blue-green macaw (Glaucous Macaw) was recorded only twice in the 20th century Reliable discovery records are also believed to be extinct. Accelerating deforestation and illegal catching due to the bird trade are jeopardizing the macaw population.
Macaws eat nuts and fruits, and also like to chew on different objects. Their behaviors reveal a high level of intelligence, and they require constant intellectual stimulation to satisfy their natural curiosity. Macaws have a lifespan of about 70 to 90 years. Keeping a macaw as a pet should be considered a lifelong commitment, as macaws live longer and may even outlive their owners.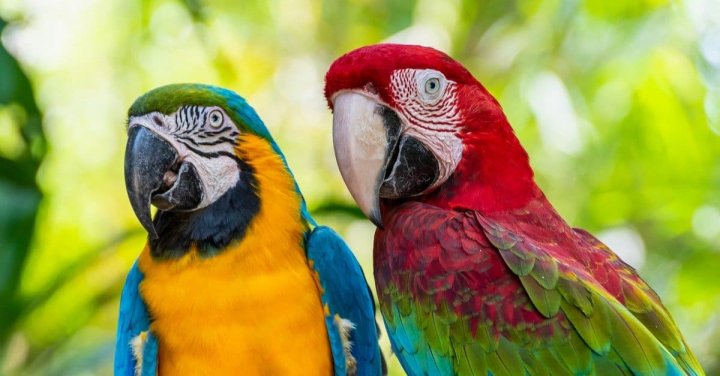 Macaws in the wild are monogamous and only have one partner for life. In captivity, macaws are only loyal to their owners. Like humans, pet macaws require constant interaction, care and love. Lack of care and attention can lead to psychological and physical distress, they may stop singing, or develop behavioral problems such as feather plucking.
SHARE


Slide up to see the next article