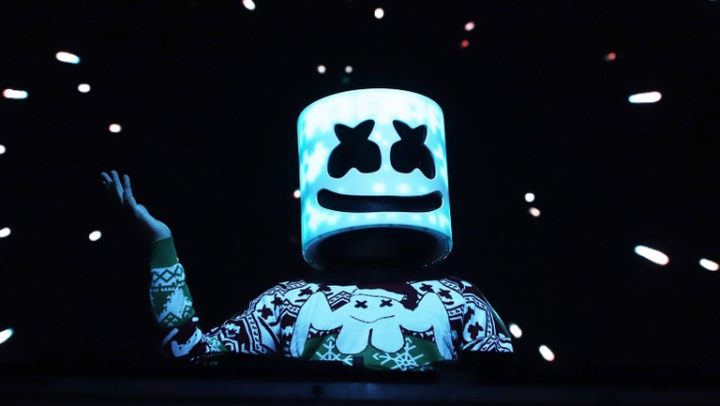 Before Marshmello revealed his true identity, it was commonly speculated that he was American DJ Chris Comstock, the Dotcom with a similar style to Marshmello. Skrillex also referred to Marshmello as "Chris" in an interview. In addition to this, Dotcom and Marshmello are also run by Mo Sally and allegedly share the same tattoo and birthday. In November 2017, Marshmallow was identified by Forbes as Christopher Comstock, an American DJ aka Dotcom. Forbes has also provided evidence, as his real name is disclosed in the Music Royale management BMI database, that Marshmallow's business was registered under the name "Christopher Comstock" in Delaware in August 2015.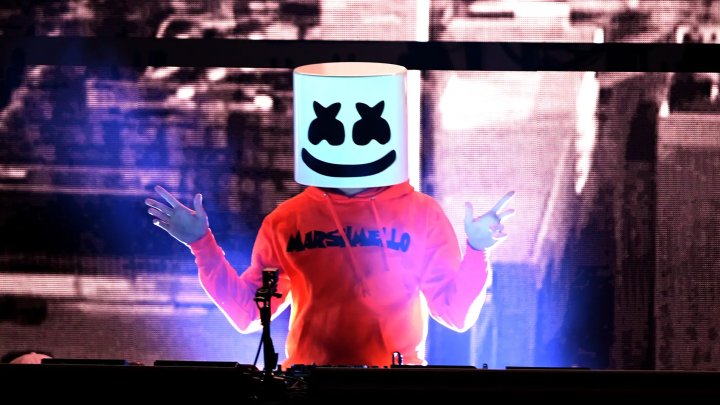 Not only that, but the music industry revealed to Forbes that Dotcom was the same person as Marshmallow. Previous factors such as the American Composers, Authors and Publishers Association records, similarities in appearance and musical style, and Skrillex's reference to Marshmallow as "Chris" were all taken into account. On March 3, 2015, Marshmello released his first original single "WaVeZ" on his SoundCloud page. As he released more songs, he began to receive support from well-known DJs such as Skrillex, who retweeted his single "FinD Me" on the SoundCloud page. Soon after, Marshmello performed at Pier 94 in New York, Pomona, HARD Day of the Dead in California, and Miami Music Week.
In 2016, Marshmello released a compilation of previous songs, "Joytime", which peaked at number five in the US Billboard Magazine Dance/Electronic Albums section. The album included the single "Keep It Mello" by rapper Omar Linx. Marshmello is managed by Moe Shalizi of Red Light Management, which also manages Jauz, Ookay and Slushii.
SHARE


Slide up to see the next article